My First Avon Vacation!!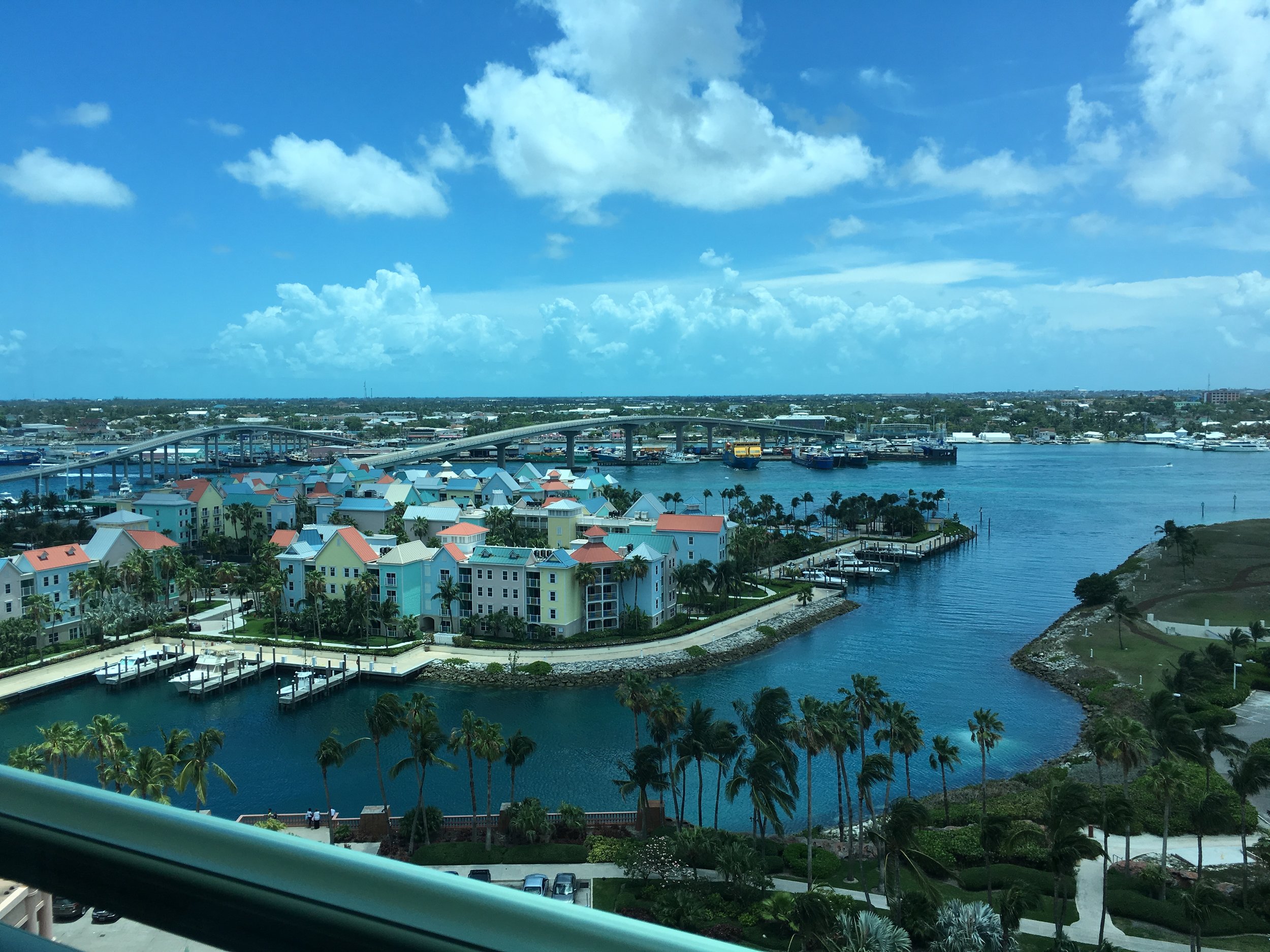 The Vacation of A Lifetime
We are back from the Bahamas! It was a whirlwind adventure to be sure!
When hubby and I travel, we never stay in resorts. We just don't. We're used to traveling on the cheap. But Avon put everyone up at the Atlantis resort. This place is a palace. Enormous and beautiful. I was blown away with how gorgeous it was.
We arrived and started to party right away. The first night was a welcome dinner. It was so exciting to see everyone again. Our party was set up outside surrounded by a beautiful pool. We were greeted by staff handing out glasses of wine, as we made our way to pick our table. They gave us a lovely dinner. Did I mention the food and drinks were on Avon's dime? All the time? Every meal?
The next day we had a wonderful breakfast and a quick meeting, and then it was off to enjoy a day in the sun. The resort grounds are a water park, so you could go down the slides and float in an inner tube around the lazy river, find a chair in the shade to sleep, or go out to the ocean and play in the waves. The lobby has an area that is a huge aquarium, with stingrays and sharks. I saw beautiful turtles and sawfish on the grounds just walking from one slide to another.
That night we had dinner at one of the many restaurants at the resort, a BBQ place that was on the inclusive list. We were seated outside with beautiful views of the water and the resort entrance in the distance. The drinks and food were delicious. Our waiter was attentive and funny, answering questions and sharing interesting information about the resort. I got to enjoy some wonderful grits! It's a good thing grits are not offered where I live, I'd have a serious problem staying away from them! Especially if they're the cheesy kind with onions! YUM!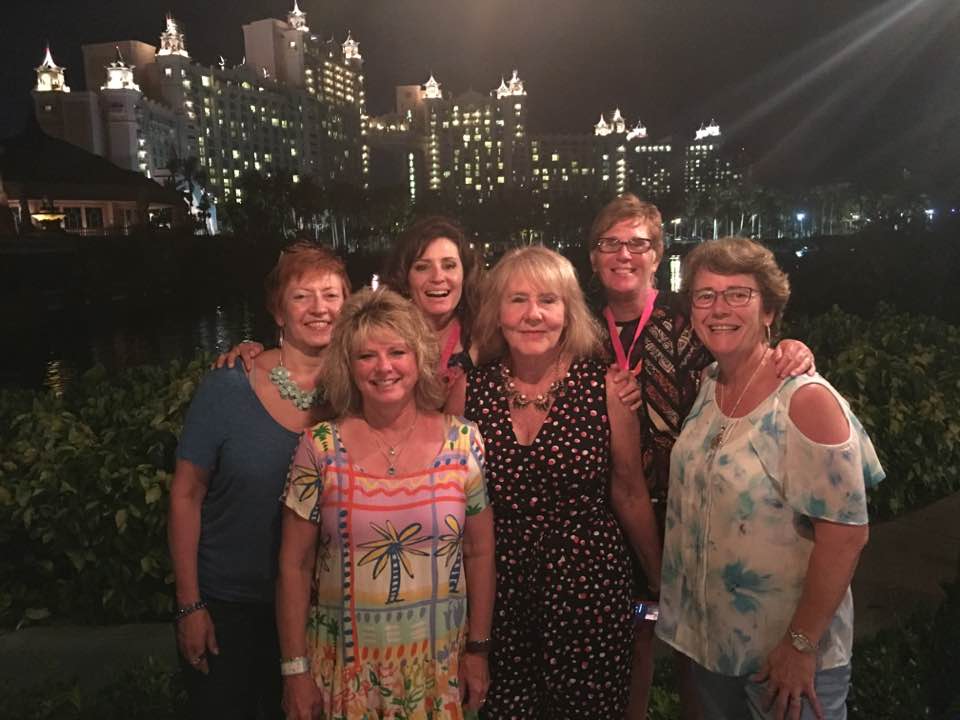 Not only were there many restaurants to choose from, but there was a casino, a shopping mall area and and a theater. I cannot express to you how enormous this place is! You cannot run out of things to do, see, or eat here!
We might have traveled to Bahamas someday, but we never would have stayed at such a nice place. I can't wait to hear where the next trip will be. It takes work to earn one, but I just don't ever want to miss out on one. That's what I kept hearing over and over. Oh? This is your first trip? It won't be your last!
There were around 800 reps that earned this trip. Next time I'm sure they'll be more.
How would you like to earn one? Can you imagine? The saying "you do, you get" applies to these trips they offer, along with their incentives and rewards. As I am writing this there are several going on right now, just to keep things exciting.
I want Avon to be more than just a hobby, a fun little thing I do on the side. I want to take this little Avon thing and go as far as I can with it.
Want to come along?